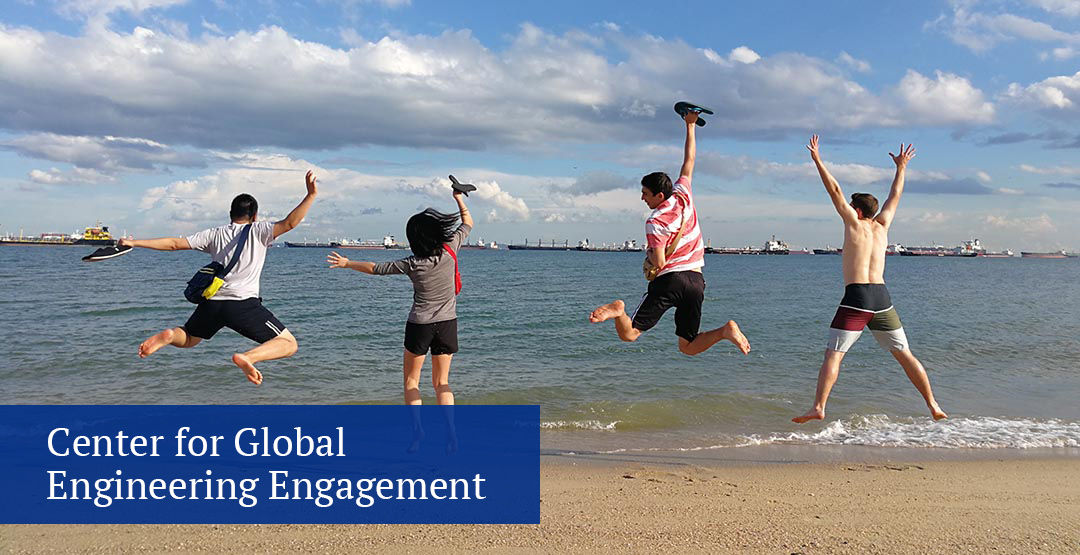 Making a global impact
Enhance your world-class Penn State engineering education with an international experience!
Engineering students can choose from a variety of study abroad programs spanning six continents, from semester-long programs to global experiences embedded in classes.
You can complete both general education and major course requirements abroad, allowing you to stay on track for graduation while you take part in an unforgettable experience.
To learn more about your study abroad options, stop by and talk to our Global Engineering Fellows in Kunkle Lounge, attend an information session, or schedule an appointment with a member of the GEE team.