About Us
In addition to facilitating experiences abroad for College of Engineering students, the Office of Global Engineering Engagement is working to internationalize the College and foster global institutional collaborations.
We aspire to create an environment that embraces the values of global engagement, where access to international exposure and opportunities to develop cross-cultural competence are pervasive. We believe all Penn State engineering students can become globally engaged.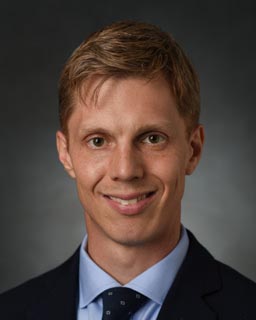 Patrick Tunno
Director, Office of Global Engineering Engagement
pjt130@psu.edu
814-863-1654
A fervent believer in the transformational effects of international education and its extraordinary potential to create World-Class Engineers, Patrick has devoted much of his career creating international opportunities for students.
Patrick earned a B.S. in Management and a B.A. in Italian Language and Literature from Penn State. As part of his undergraduate education, he studied in Milan, Italy, and interned for Cap Gemini Ernst & Young Italia.
Upon graduation, he moved to Washington, DC, where for several years he was a Legislative Aide on Foreign Affairs and Judiciary Committee issues for a U.S. Senator. Interested in broadening his international knowledge and business acumen, Patrick returned to Europe. At Milan's SDA Bocconi University, he earned a Master of Business Administration, with a concentration in Corporate Finance and International Strategy.
Patrick served for six years as an Italian Department faculty member at Penn State. He taught a variety of Italian language classes, as well as developed and instructed courses focused on Italian for business and study abroad. Additionally, he led summer study abroad programs throughout Italy.
Prior to his appointment in Global Engineering Engagement, Patrick managed the Presidential Global Scholars Program for University Honors at Virginia Tech. As part of this position, he spent the semester abroad in Switzerland.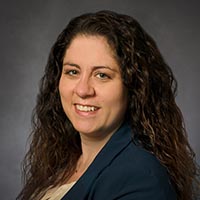 Sara Elin Kuhlman
Coordinator of International Experiences, Office of Global Engineering Engagement
sxa473@psu.edu
814-863-9899
As the Coordinator of International Experiences, Sara aims to increase access to international education, ensuring that every engineering student receives the career, educational, and personal benefits of a study abroad experience.
Sara earned her B.A. in Global Studies and received certification in Conflict Transformation from North Park University. As part of her education, Sara studied in Jönköping, Sweden. After graduation, Sara moved to South Korea where she worked as an English teacher for grades K-12 in Gwangju, before returning home to Chicago where she spent four years as an academic adviser.
Sara has a passion for community development and served as the secretary for five years, coordinating travel, fundraising events and mission projects in Reu, Guatemala for an NGO out of Chicago called Connecting Hands Across the Americas.
With experience as a student adviser, an EFL teacher and traveler, Sara comes to the College of Engineering with the passion and belief that international education creates both academic and professional opportunities essential to success.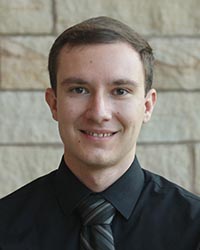 Chris Nischalke
International Experiences Assistant
As an international experiences assistant, Chris assists students in their pursuit of the extensive global experiences available in the College of Engineering.
Chris earned his B.A. in German Studies, with a minor in International Studies from Penn State in summer 2017. During his undergraduate program, Chris took part in two short term study abroad programs in Dresden and Kiel, Germany, as well as a semester-long exchange program at the University of Freiburg, Germany.
After graduation, Chris engaged in further study of political science at Embry-Riddle Aeronautical University in Daytona Beach, Florida, before completing an internship with the U.S. Department of State at the U.S. Mission to the United Nations in Geneva, Switzerland. In summer 2018, Chris worked as an intern at a U.S. Congressman's district office. Chris returned to Penn State in August 2018 to begin a Master of International Affairs degree, and joined the Global Engineering Engagement team in October 2018.
Chris brings extensive personal, academic and professional global experience to his work, and hopes to enrich the lives of engineering students.