Developing a Faculty-Led Course Abroad
Faculty-led education abroad programs enable faculty to build upon their own discipline-specific expertise while leveraging their global connections. Well-designed, faculty-led courses abroad allow access for diverse student participation in specialized, immersive intercultural learning opportunities.
Faculty-led courses abroad enhance the international offerings within a particular academic department and support the internationalization strategic goals of Penn State and the College of Engineering.
In the Institute of International Education's (IIE) 2019 Open Doors® data, it is reported that the number of U.S. students participating in a short-term education abroad programs continues to grow each year.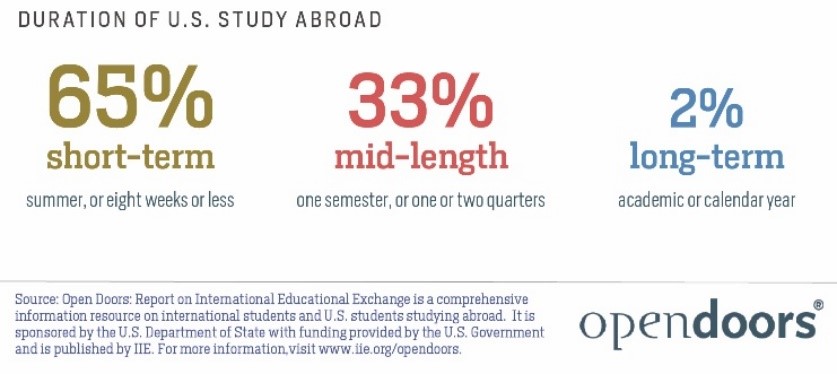 Research in the field of international education provides evidence that students can achieve intercultural and language learning outcomes in short-term experiences abroad and that such experiences can be transformative as students develop global perspectives.
Although there is much work to be done with leading a course abroad, you will have support and resources available throughout the planning and implementation. The first step is to consult with the associate director for Global Program Innovation in Global Engineering Engagement who will work in collaboration with the Education Abroad staff responsible for faculty-led programs.
The associate director will assist faculty to conceptualize program abroad development to realize academic vision; guide you through the Education Abroad proposal process; enhance course subject matter by creating global learning frameworks and outcomes assessment; facilitate and support planning, such as developing a budget, and administrative logistics prior to and upon return from a course abroad.
Faculty leaders can develop a course abroad that focusses on discipline-specific topics, including technical electives. Collaboration with faculty in another academic field to develop an interdisciplinary course can allow for participation by a broader range of students and provides for a robust experience for students to examine global issues from multiple perspectives. Courses abroad can also be developed to help students fulfill general education requirements through an exploration of engineering topics in a global setting. Faculty can consult with the Associate Director for Global Program Innovation in Global Engineering Engagement to discuss course development models.
Global Engineering Engagement and Global Programs may offer faculty members funding support for the development of a new education abroad program or to make a significant impact on the internationalization of curriculum, including developing a collaborative online international component as part of a course.
More information on the proposal, planning and implementation processes for faculty-led courses can be found in the links below.
Faculty-Led Freestanding Courses
A faculty-led freestanding program is a single course or courses related to a theme or topic, where the Penn State faculty leaders deliver all or nearly all academic content during the course of the international experience. Such programs almost always occur during summer since the length of the education abroad experience typically lasts two to eight weeks. Some faculty-led free-standing courses are also offered in the break between the fall and spring semesters and in May.
Faculty-Led Embedded Courses
A faculty-led embedded program is a short-term education abroad experience that is offered as a component or supplement to an academic course taught in residence on a Penn State campus or online. The international component is typically scheduled during a semester break period, like spring break, the break between fall and spring semesters, or early summer, and generally lasts 7-14 days.