What We Do
Global Engineering Fellows participate in countless events each semester that help spread the word about international experiences in the College of Engineering. They also participate in events geared specifically towards their own global career goals.
Interested in having a Global Engineering Fellow visit your classroom? Contact us at international@engr.psu.edu.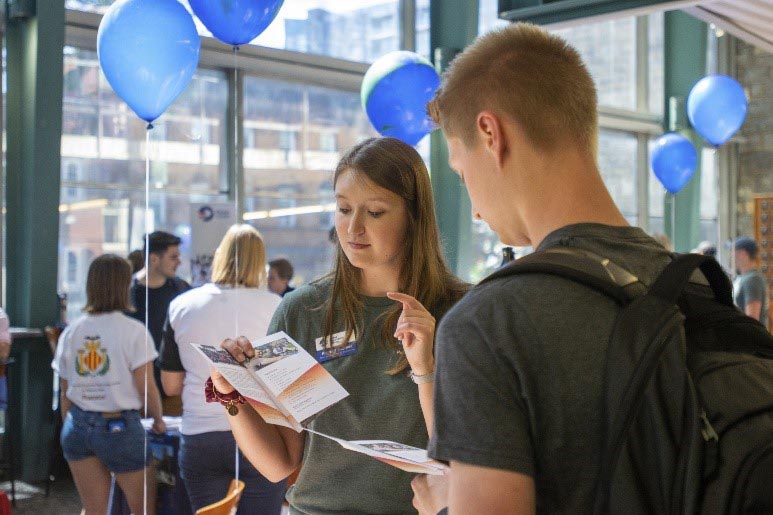 Fellow Abigail Keppel speaking to a student about her experience in Pforzheim, Germany, on one of our popular summer programs: Engineers Made in Germany.