Finding Courses
If you are participating in a Penn State faculty-led program, you take the Penn State courses that are already listed on the application page for your chosen program.
For exchange, direct enroll, or study center programs, it is very important to find out which courses you will be able to take while abroad. You can find this information on the host program's website, which is accessible through a link on the Penn State Global Programs site (see below for screen shot) or on the program matrix.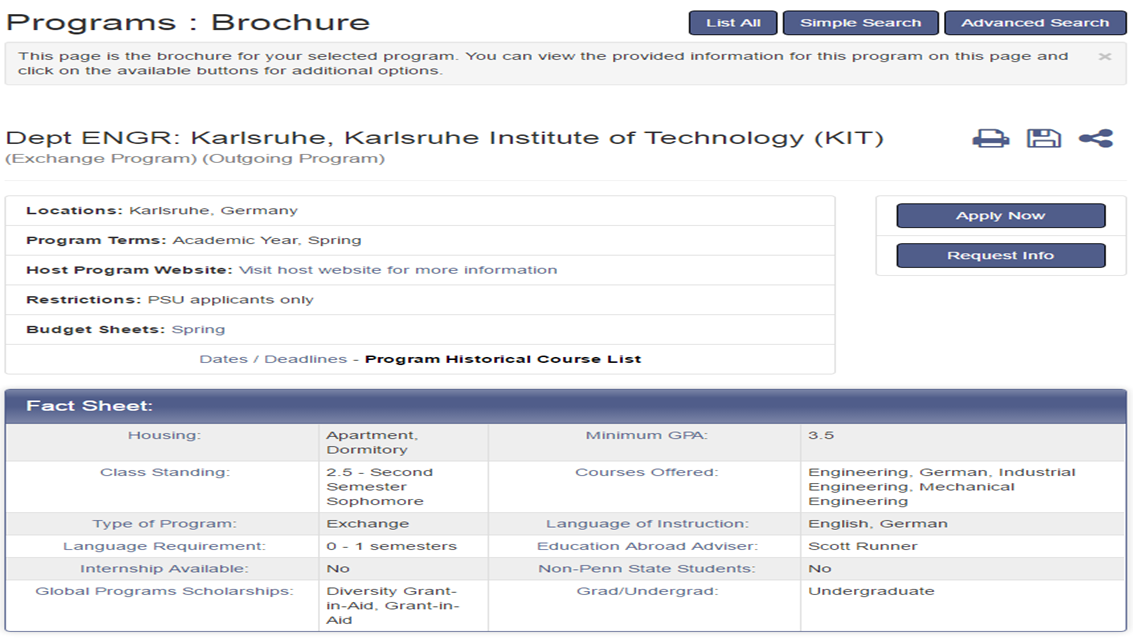 Explore the website of the program(s) you are researching to find courses that look like they will fit into your schedule and then identify Penn State courses that they most closely resemble. It's also helpful to check out the historic course list, which lists courses that Penn State students have taken recently that have already been approved and assigned Penn State course numbers. Offerings vary each semester so double check that they will be offered the semester you are abroad.
It is important to note that you must be registered for at least 12 credits while abroad. After finding a list of the classes you would like to take, repeat the process for several extra courses. This way, you have fallback courses in case any of your preferred courses are full or canceled.