Study Abroad Student Representative Bios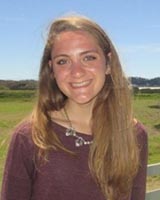 Emily Branstetter (Spain)
I am a junior in industrial engineering. I went to San Sebastian, Spain, for the Summer by Design summer program between my freshman and sophomore years. During my time abroad I went to three different cities and countless different towns. Some of my favorite parts of my experience was interacting and learning from the locals, practicing team problem solving with international classmates, and becoming a more independent and globally minded person. I am still in contact with my Spanish classmates and have created an international engineering network I will have to start my engineering career. I had such a fantastic time studying abroad I want to help and encourage my fellow classmates to consider the amazing opportunity and experience of studying abroad.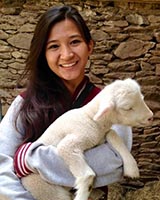 Gabrielle Briones (Ireland)
This is my second year as a study abroad fellow. I had so much fun abroad and I want other students to be able to have the same amazing experience I had! I studied abroad at the University of Limerick in Limerick, Ireland, during Spring 2016. I have always loved traveling, and I had yet to explore Europe, so going to Ireland and experiencing a whole new world (the green is unique all in its own and it stays green even throughout the cold winter) was fantastic! While abroad, I was even able to go to multiple other countries, which is something I can't say I do every day back home in America. Meeting new people, experiencing life differently, and exploring various cultures made me love my time abroad!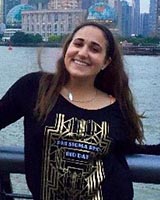 Michaella Caruso (China and France)
I am a junior in chemical engineering and have always had a passion for exploration. The summer of 2016, I did the ENGR 118 China program, where I was able to see everything from rural country life in Huangshan to high-end westernized city life in Shanghai. This past summer 2017, I was fortunate enough to do the INSA Lyon summer program in France. Both experiences have been such eye-opening experiences, to be immersed in a culture so different than that of the United States.
In this age of international business, having an abroad experience really differentiates you from your peers. Having a more global perspective will truly benefit you as an individual and in your professional career. I would highly recommend every student take advantage of the countless opportunities Penn State provides for students wishing to gain international experience. The world is your oyster, explore it!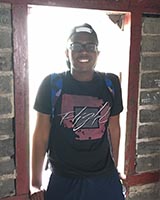 Abdoulaye Diallo (China)
Two summers ago, I was fortunate enough to study abroad all over China as part of ENGR 118. I really enjoyed this program, mostly due to the fact that it allowed me to get a full scope of the country. The next school year, I became a Study Abroad Representative where I got to share my experiences with other Penn State engineers who might be interested in studying abroad.
In addition to the Global Engineering Fellows program, I am involved in other clubs and organizations around campus as well. I am in the Millennium Scholars Program as well as the National Society of Black Engineers. I am also an active member in the African Student Association and BLUEprint.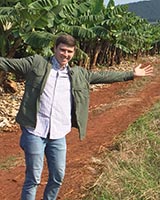 Patrick Duda (Germany)
I spent the summer of 2016 studying at the Hochshule Pforzheim University in Pforzheim, Germany. While in Germany, I was able to expose myself to a new culture and further develop my passion for the automotive industry through the classes and trips to automotive manufacturing facilities. This program was perfect, combining both my career interests and my enthusiasm for exploring new places. This experience allowed me to develop the skills and knowledge to work in an international setting and be able to adapt to a new culture and language. This past summer I was also was able to travel to South Africa for a week to implement a project I was working on in ENGR 422. The project made use of smart farming technology on local farms that allowed farmers to be able to access data remotely from the farm on a smartphone application.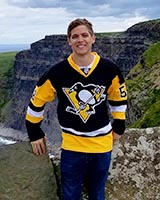 Andrew Getsy (Ireland)
Studying abroad in Ireland was one of the most eye-opening and amazing experiences I've ever had. While in Europe, I had the opportunity to visit 11 countries total over the course of the semester, and I am extremely excited to help other students who are also considering this fantastic opportunity! As engineers, we will often be working with large teams comprised of many different cultures and backgrounds, and studying abroad gives firsthand experience on being completely submerged in another part of the world's society. I look forward to help easing the process along and answering any questions prospective study abroad students will have, and allowing others to have a life-changing journey as I did.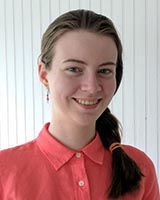 Alyssa Grube (China)
My name is Alyssa Grube and I am studying engineering science at Penn State. In the summer of 2016, I studied abroad in China on the Impact of Culture on Engineering in China course. I was a Study Abroad Representative during the 2016-2017 academic year. In my spare time, I enjoy knitting, reading, writing, and drawing, as well as having new experiences.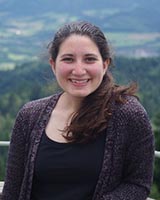 Joelle Khouri (Germany)
I spent the spring semester of my sophomore year in Freiburg, Germany, at the University College Freiburg. These experiences have left me with a more open mind that will help me not only in my future classes here at Penn State, but also in my future career as an engineer, which I hope will include time working abroad. Throughout my time in Germany, I became friends with people from all over the world. In addition to improving my German through a four-week long intensive German language course (and daily interactions with locals), I was able to travel across Europe during long weekends and breaks. Studying abroad was one of the best decisions I have ever made, and I believe that everyone would benefit by studying abroad, be it for a few weeks or for a semester. Studying abroad as an engineer can be a daunting choice, and I hope I can help others make a decision by sharing my own experiences.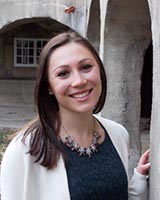 Alexis Knipe (United Kingdom)
My name is Alexis Knipe and I am a senior in chemical engineering. I studied abroad in London at Queen Mary University during the spring 2017 semester. I absolutely loved my time abroad; London offered a new adventure every day and I had the opportunity to meet people from all over the world. Here at Penn State, I am a tour guide through Penn State Lion Scouts and I will be working for the Department of Chemical Engineering this fall.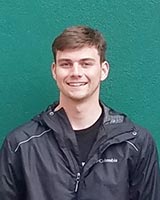 Patrick O'Brien (Germany)
Last summer I was fortunate enough to participate in the Engineers Made in Germany Program. This amazing opportunity allowed me to take classes for both of my majors: chemical engineering and German language and culture. The technical experience I gained through working with Hochschule Pforzheim's incredible professors was matched by the many new cultural experiences. During my time abroad I was able to travel to Strasbourg, Paris, Berlin, Munich, Frankfurt, Heidelberg, and Freiburg. The experiences I had on my trip have been an extremely formative part of my college career, and have facilitated both my personal and professional development. I think every student who can should study abroad, and this is especially true for engineers. If you are interested in studying abroad, but are concerned about making it fit with your schedule we can help.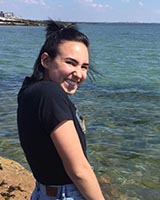 Gabrielle Omatick (Ireland)
My name is Gabrielle Omatick and I am a senior in industrial engineering. In the spring of 2017 I studied abroad in Galway, Ireland, at the National University of Ireland, Galway (NUIG) through Penn State and Arcadia University. While abroad, I had the opportunity to join my Irish university's dance team from which I now have many international friends. I traveled to numerous places within Ireland as well as other countries such as France, Germany, Italy, Portugal, and more! Please reach out to me about how you can make any abroad program work for you; the possibilities are endless. I would love to help you plan what may be the best experience of your life!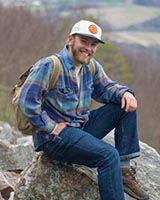 Eric Roig (Honduras and New Zealand)
I am a senior who is studying civil and environmental engineering here at Penn State! I have had so many great experiences at Penn State, but my time abroad was by far the most transforming for me. I had the fortune of studying at the University of Auckland in New Zealand for the spring semester of 2016. This past spring break, I also traveled to Roatan, Honduras, with a crew of people under the supervision of a professor in the architectural engineering department. We built a solar panel system to power the water pumps of a small community on the island. Both of those experiences greatly impacted me, and I am extremely passionate about being abroad. In my free time, I like to play guitar, do photography, read, exercise, and enjoy the beautiful outdoors! Ask me anything and everything!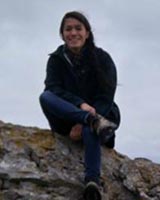 Bryn Stewart (Ireland)
I am currently a senior in chemical engineering with a minor in environmental engineering. I studied abroad spring 2016, at the University of Limerick in Ireland. I can honestly and wholeheartedly say that studying abroad in Ireland was an incredibly rewarding experience that has changed my life for the better. I was able to live in a country I had always wanted to visit, travel all over Europe, and envelop myself in a variety of different cultures and lifestyles. Not only did this experience give me unique opportunities that I wouldn't have had anywhere else, but it also gave me an entire new country to call home.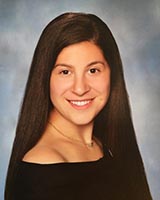 Olivia Tilles (China)
I am a junior majoring in industrial engineering, with a minor in Mandarin Chinese, and an international engineering certificate. I am involved in the Women in Engineering Program and the Society of Women Engineers, and I also compete with a dance team called RAM Squad on campus. I have studied abroad in China during the summer of 2016 traveling from Beijing to Shanghai, and I will be studying abroad again during the spring semester of 2018 in Shanghai.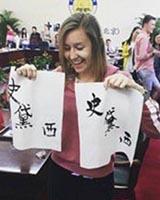 Stacy Weikel (China)
I'm a current super senior in nuclear engineering. I actually never thought that I'd study abroad during my college career; but during summer 2016, I decided take my first international flight to China for 28 days. Needless to say, this has been one of the best experiences I've had at Penn State.
This program allowed engineering students to travel in several different modes of transportation, while visiting many cities that include: Beijing, Dalian, Shanghai, and more! Not only is traveling abroad in college fun and exciting, but it was beyond eye-opening! I was fully immersed in another culture and I learned so much about how it impacts engineering companies (Chinese and American-Chinese), student life in middle school and college, and more. Nonetheless, my perspective of the world has changed – and I recommend that everyone should take advantage of the countless opportunities to study abroad through Penn State. These adventures offer so much; new experiences, new best friends, great conversation starters … even getting your dream internship/job. So adventure awaits you!